Posted on November 1, 2023 by gentledental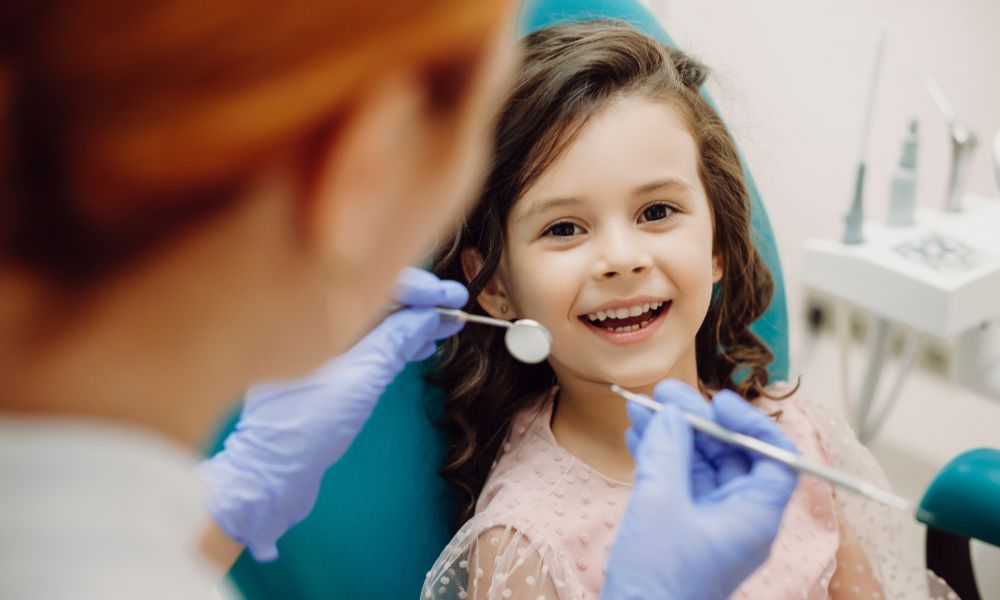 As a parent, you strive to make the best decisions for your child's overall well-being, and dental health is an important aspect. Starting dental visits early and scheduling them regularly is crucial for maintaining your child's teeth and helping them set positive oral care habits. With so many dental professionals available, deciding who to trust with your child's oral health can seem overwhelming. Understanding the differences between pediatric dentists and family dentists will help you choose the best option for your family.
What Is a Pediatric Dentist?
A pediatric dentist is a specialist who focuses solely on children's dental care, from infancy through adolescence. They must complete a dental degree, followed by additional years of pediatric dental training and a residency program. This additional training equips them to address children's unique dental concerns and requirements, providing a specialized approach to preventive measures, treatments, and procedures.
What Is a Family Dentist?
On the other hand, a family dentist caters to patients of all ages. They provide comprehensive oral care, ranging from preventive measures like cleanings and examinations to various dental treatments and procedures. Family dentists aim to establish long-lasting relationships with families, providing consistent care and enabling them to track oral health trends throughout a patient's life.
Differences Between Pediatric and Family Dentists
The main differences between pediatric dentists and family dentists lie in their scope of practice, qualifications, and the type of care they offer. Pediatric dentists are solely dedicated to children's dentistry, using child-friendly methods and techniques to address their dental needs. Their offices are often designed to provide an inviting atmosphere, using bright colors, games, and toys to put children at ease. Alternatively, family dentists treat patients from all age groups, offering a more generalized approach to oral health care.
Which Dental Professional Should You Visit?
When deciding who to visit, consider your family's needs and preferences. If you have a child who requires unique dental care, has dental fears or anxiety, or you prefer a more tailored approach to their oral health, a pediatric dentist may be the best choice. However, if you seek the convenience of having the entire family visit the same dentist or expect to maintain a long-term relationship with a single provider, a family dentist could better suit your needs.
Understanding the differences between pediatric dentists and family dentists is vital for making informed decisions regarding your child's oral health care. Each type of dentist offers unique benefits, so consider your child's needs when deciding which option best suits your family. Whether you're looking for pediatric dentistry services or a family dentist, Gentle Dental Care is the practice for you. We offer a wide range of dental services in the greater Houston area—visit us online today to learn more about our dental options for the whole family.