Do you or someone you know need orthodontics? Orthodontics is a branch of dentistry that will correct your teeth and reposition your jaws. A Houston TX orthodontist will take your teeth and properly align them with orthodontics. Teeth that do not fit together are harder to keep clean. Likewise, these teeth are at risk of being lost early due to tooth decay. Even periodontal disease can be the result of teeth left unkept.
The benefits of having a Houston TX orthodontist include a healthier mouth and a better appearance. Your teeth are likely to last a lifetime if you take care of them. An orthodontist Houston TX has two more years of education beyond their four years in dental school. This specialty is in demand.
How Do I Know If I Need Orthodontics?
Professionals can determine whether you will benefit from an orthodontist Houston Tx. In addition, there are diagnostic tools in order to make this determination. Once there is a need for orthodontics, we will develop a treatment plan that is just right for you. It doesn't matter your age, everyone is entitled to have straight teeth.  Because of this, you should get a free consultation.
You may need orthodontics if you have an overbite. An overbite is where the upper front teeth lie too far forward over the lower teeth. Sometimes this has been seen as having "buck teeth". Consequently, if you have an under-bite you could be a candidate for orthodontics. This is an appearance where the lower teeth are too far forward or the upper teeth are too far back.
How Does Gentle Dental Orthodontics Work?
An orthodontist Houston TX will assess your teeth. Many types of appliances will help teeth and retrain muscles that affect the growth of jaws. The professionals will apply gentle pressure on your teeth and jaws with appliances. There are several approaches but only an assessment will be able to determine your case.
Braces are appliances that consist of bands and wires. Bands are put around the teeth and act as anchors for the appliance. Brackets are most often bonded to the front of the tooth. Archwires are then passed through the brackets and connect to the bands. Each time you come in for a tightening, this will gradually move the teeth to their proper position.
What Are Removable Appliances?
Aligners from an orthodontist Houston TX is an option. As a result, this is an alternative to traditional braces for adults. Aligners are practically invisible and can be taken out for eating, brushing and flossing. This is just one removable appliance option.
Removable space maintainers are made with an acrylic base. They fit over the jaw and have plastic or wire branches between specific teeth to keep the space between them open. This will widen the arch of your upper jaw. This is a plastic plate that fits over the roof of your mouth. Therefore, outward pressure is applied to the plate by screws. This will force the joints in the bones of the palate to open lengthwise, widening the palatal area.
Removable Retainers & Headgear By Gentle Dental
Removable retainers are worn on the roof of your mouth. As a result, these devices prevent shifting of your teeth back to their original position. Your orthodontist Houston Tx can modify these retainers to prevent thumb sucking in younger patients. Gentle Dental has a team of experts that will carefully assess your unique needs.
Consequently, headgear is a strap that is going around the back of the head. This will attach to a metal wire in front. The headgear will slow the growth of the upper jaw. This device will also hold the back teeth steady while the front teeth move back with force.
Gentle Dental Is Affordable
The office will submit your insurance forms for you and help you recover the most from your benefits. As a result, an orthodontist Houston TX will do everything to help you afford the treatment you need and want. For patients that need major dental work, a complete payment plan will be drawn up. This plan will include an appropriate payment schedule.
Forms of payment that we accept include checks, cash, CareCredit, or any major credit card. We do ask that if you cannot keep an appointment that you kindly provide us with some notice. Twenty-four hours if at all possible. We ask for this in advance so that other patients with pressing needs are able to get in.
Why Are My Teeth Sensitive?
The Houston TX orthodontist gets this question daily. Sensitive teeth come from the fact that your gums have slightly receded. The recession of the gum line tends to expose the underlying dentin to show through. As a result, water and food will penetrate the nerve in that area. There are ways to manage this problem.
Kinds of toothpaste and gels are on option. There are even dental procedures for more serious cases. If you have sensitive teeth, you don't have to live with this condition. You need to have a consultation with a dentist versus a Houston TX orthodontist.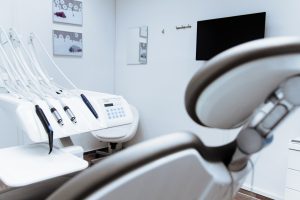 Prevention Methods by Gentle Dental
Care for your teeth and gums starts at home. You must form the discipline to brush and floss daily. This is the best way to take care of your teeth. As a result, you will maintain good oral hygiene. You don't want to attract gingivitis. What is gingivitis you ask? A dentist, not a Houston TX orthodontist can help you with this disease should you have it.
Gingivitis is a result of bacteria that surrounds your teeth and enters your gums. You will begin to feel irritated and see inflammation around your gums. You will often see blood when you brush your teeth. Hence, part of the prevention method includes regular hygiene visits. A hygiene team or even a Houston TX orthodontist will teach you the proper techniques to avoid these painful situations.
Contact Gentle Dental Today For Your Visit!
For an orthodontist Houston TX consultation, call the Gentle Dental team in Houston. Our address is 17301-A FM 529 Houston TX 77095. If you would like to give us a call, dial (281) 855-1100 and make your first appointment. We promise that our team will not let you down! Don't be afraid of the dentist anymore with Gentle Dental Care!
Fun Facts about Houston
Memorial Park is larger than Central Park in New York City
A downtown trolley will take you to downtown destinations
An underground tunnel has shopping and dining