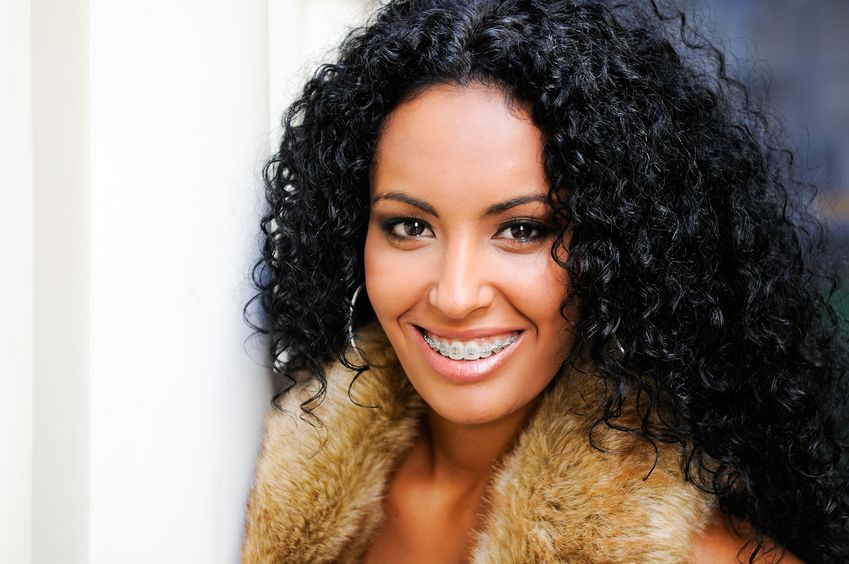 Whether you're an adult or a teen, we all want to look our best at all times. Changing the way your teeth are structured takes time and there are now ways to keep you looking your best during this period. Clear braces or ceramic braces are translucent. This new technology is available in most cases. The great benefit of these braces is that you won't have to have that metallic look. In addition, clear braces are specifically designed so that they won't stain or wear over time.
Traditional Braces
Traditional braces, or metal braces, are the types of braces that many think of. Due to advances in technology, braces are smaller, less painful, and help teeth move quicker than in years past. This is the least expensive option when considering braces to align your teeth.
Ceramic Braces
Ceramic braces are similar in size and appearance to traditional braces, however, ceramic braces typically have brackets that are either clear or tooth-color to blend in with teeth. This is a popular option for those that don't want braces that are too noticeable.
Invisalign®
Invisalign® are clear aligners that are "invisible braces". Only available for teens and adults, Invisalign® is a popular option for patients that do not wish to traditional or ceramic braces. These clear aligners are molded to fit your teeth thanks to digital scanning and 3D-printing!
The best part is that we have affordable ways for you to get braces or clear aligners. We also take the majority of major dental plans.
Getting started with braces is simple:
Next, consult with one of our dentists about the options available to you.
Then, decide which option you want to pursue (at the recommendation of our dentist). The preparation for each will be explained to you.
Finally, get your new braces and aligners and be on your way to straighter teeth!