Have you've gone to a Spring dental clinic recently? The Gentle Dental in Spring will be able to take care of all your needs. If it is just a checkup and a cleaning that you're looking for, we have this service available. There are plenty of other services that we have for you, too. Our clinic is one of the most comprehensive practices in the area. We have an incredible staff that is focused on your treatment and your satisfaction. We will discuss the services and treatments available in this article today, in order to keep our clients informed and aware. Gentle Dental prides ourselves in all the different ways we can help our customers get brighter, straighter teeth. In the end, it boosts their confidence and helps them live better happier lives.
Dental Care
Our services are far-reaching and it requires us to have different specialists at the clinic ready to help. Whether you need serious work or just simple cleanings, our clinic can provide both. That is by far the best features of being a comprehensive dental practice. We want to keep an abundance of information available. There are so many ways that we can help!
General Dentistry
This branch of dentistry is the most common of all cares because of the frequency of the treatments. Most of the time you will hear dentists recommend cleanings up to 2 times a year. This is just the precautionary measure to help keep your teeth at a basic level of health year-round. However, many clients will get cleanings more than this as well as other options included in general dentistry. We can provide you care for root canals, bridges, and crowns, as well as dentures too!  As you can see, this branch is filled with useful services.
Pediatric Care
Now take all of these services, and provide them to children. That is the intent for this branch, and we have adapted equipment ready for child-sized teeth and mouths. You can bring your child in to help them keep their teeth clean, ensure that their teeth are growing properly, and offer any further preventive care they may need. It is a very helpful field because children need the same amount of attention given that they are growing teeth so rapidly. If you don't maintain the proper growth it could be very costly and unsightly in the future.
Orthodontics
This refers to the treatment of crowded or misaligned teeth. When you grow into your adult teeth, they may not be placed in very effective positions. It can look bad and even be dangerous if the teeth do not get adjustments. That will consist of different levels of braces and nightguards that keep your teeth in alignment, or moves them to the proper spots. This is an especially effective treatment to get people on their way to beautiful straight teeth. We can also offer therapy for TMD/TMJ which if you don't know,  is a jaw disorder that can cause people serious pain. If you have this disorder, please let us know so we can help!
Periodontics
Another very important part of dentistry is taking care of the gums and the jaw. They are holding your teeth in place with an incredible amount of strength and dexterity. Therefore, it is important to do whatever you can to keep them healthy. This would refer to getting screenings and treatments that help avoid or cure gum diseases. Additionally, your periodontist can also help with your jawline and move the angle of your bite to be more effective. These sorts of treatments will truly do wonders for people with precarious teeth or gum issues.
Cosmetics
One of the most popular and rapidly growing aspects of dentistry is the cosmetic industry. The look of your teeth is often judged and scrutinized highly. Straight, bright white teeth are regarded and sought after by almost all humans around the world. It is a huge boost in confidence and it helps people to be themselves. That is why we offer expansive options for cosmetics that consist of veneers, lumineers, and other teeth whitening services that will help give your teeth the luster and shine that will make them stand out in any crowd.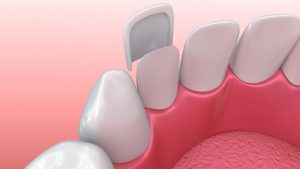 Veneers – In the event of cracked or chipped teeth, you can have a veneer placed over your tooth. This is essentially a ceramic shell that is placed on top of the tooth and looks like brand new. It is a wonderful option for those that need a serious cover-up for teeth that have been chipped in the past.
Lumineers – This is another version of veneers that is instead bonded directly to the tooth. It is made of porcelain and is very thin so it is a lot easier to prepare and administer. These sorts of additions will help you transform your crooked smile into a beautiful full one that is almost impossible to tell it isn't real.
Emergency Clinic
We also offer an emergency clinic as well. This is a great service for people that experience dental injuries after hours. When the dentist's office is closed, you might have to deal with the pain or the discomfort for hours before you can go to a dentist. This is a terrible way to help your teeth and we don't want you to undergo all of that suffering. In order to provide our customers with full care for their teeth, we have set up an emergency clinic. This will allow immediate treatment for people when they need it.
Contact Us Now
It is always a good time to visit your spring dental clinic. Yet, you should go to one that has the best options for your teeth. That's why Gentle Dental has become an increasingly popular choice for people in the Spring area. We are constantly upgrading our services but even still, with a multilingual staff and a comprehensive list of treatments already, there really isn't much competition. Our goal is to simply improve on all the different ways we can satisfy our customers. For more information about Gentle Dental, or perhaps you are looking to schedule an appointment, you can call us at (281) 379-3636 or visit our website. Otherwise feel free to visit our Spring, Texas location at 16312 Stuebner Airline Road. We hope to see you soon!
FUN FACTS ABOUT SPRING TEXAS
No zoning laws –  increases the importance of subdivision deed restrictions
The average high temperature of 62 degrees in January
Majority of Spring Texas subdivisions have their own community pools, parks and playgrounds
Old Town Spring consistently voted one of the top attractions in Texas
For more information about Spring, click here!