Tooth Fillings
When you think of the dentist, you probably think about fillings. Everyone knows fillings are something you get to fix cavities. Beyond that, however, you might not know much about cavity fillings at all. You may even believe some common misconceptions. For today's blog post, we'll explore the truth about fillings and what they can do for you!
Filling In The Blanks
For whatever reason, fillings have a strangely overblown reputation as painful, serious, or extremely negative. It's not hard to understand why many people think poorly of fillings. Everybody knows cavities are not good for your teeth. Learning you have one is not the best news. It makes some sense to associate that bad news with the treatment for the cavity itself. Unfortunately, however, this has the effect of making people feel like getting fillings is a major, disruptive procedure. But that's not true in most instances. We want to correct that misinformed understanding. Here's how fillings work, why they're not a big deal, and why you shouldn't hesitate to get one. After the teeth have collapsed part of the teeth, the cavity is the remaining hole. The cavity of the tooth still contains the bacteria that make it. If left uncontrolled, this rot will continue to spread and damage your teeth. During the filling process, the dentist usually uses a drill bit to remove corrosion from the cavity prior to filling. Getting rid of the collapse prevents further damage, but it does not repair the damage that has occurred. This is where the stuffing comes in. Most dentists use composite resins to make today's fillings. Many dentists still use amalgam and glass ionomer fillers. Fillers work by replacing the part of the tooth damaged by the molars. The dentist molded them to match the shape of the surrounding teeth. They restore tooth strength and integrity and prevent rot from entering the vulnerable area again.

What Are Fillings Made Of?
Usually, five materials are used to fill the space where the cavity has been removed. Teeth can be filled with gold; porcelain; silver amalgam; or tooth-colored plastic, and materials called composite resin fillings. There is also a material that contains glass particles and is known as glass ionomer. You may not always choose the type of fill you want, but if you do, it helps to understand the strengths and weaknesses of each fill. For example, silver amalgam is more than just silver and is a mixture of minerals containing 50% silver, tin, zinc and copper and 50% mercury. Because it is sturdy and inexpensive, it is a common choice for dental fillers. Typical lifetimes of amalgam fillings can last for over 15 years. Amalgam is also very easy for the dentist to adapt to the body cavity, and it is not necessary to worry about blood or saliva contaminating your fillings.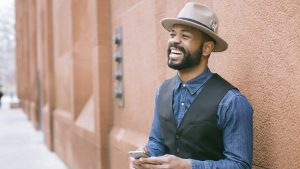 Contact Us If You Have Interest In Getting Fillings
Gentle Dental Care will make sure that you have fillings that will protect your teeth, feel great, and last for a long time. We pride ourselves in providing top of the line service and dental care for our community. If you have any questions or want to get started, please come visit us today!